2017 - 14th Anniversary Party
Wow... time flies when you're getting fit. Here's some pictures from out 14th anniversary party
2nd Annual SUMMER CAMP with a World Champ!
We hope our camp attendees enjoyed their weeks! See you next year
Click here for more details on our 2nd annual Summer Camp with the World Champ program.
---
Free training sessions??
Fitz will be hosting free boxing training sessions every Saturday in December (Dec 3rd, 10th, 17th and 31st) from 2:30pm to 4:30pm for at risk and underprivileged youth between the ages of 12 – 17 years. The youth are welcome to bring in a non-perishable for The Food Bank of Waterloo Region.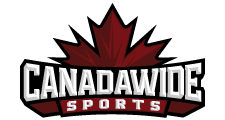 So come on out youth in the Tri-cities...
Here's your chance to release some stress while learning Life Lessions and Life Skills from a Wold Champ
---
Trainees?
A clip of Bazooka Joe, who Fitz trained and won the Glory Kickboxing Championship.
Mark Hominick fought Jose Aldo at the ABC in the first UFC in Canada.
2nd Annual SUMMER CAMP with a World Champ!
---
Fitz 'The Whip' supports
Rowan's law
QUEEN'S PARK – Dec 1st, 2015, Fitz 'The Whip' Vanderpool, winner of six professional national and international boxing titles, announced his support for Rowan's Law.
"As a boxer I realize the importance of protecting an athlete against head injuries," said Vanderpool. "Health and safety of all athletes should be a priority. Concussion management protocols are needed across Ontario, especially for young athletes."
Read the entire news release on Catherine Fife's site...
and sign the petition to help pass the law.
---
St Agnes Fitness Frenzy:
World Champ stops in at St Agnes' Fitness Frenzy for an inspirational fitness talk with the kids.
Feroz while recovering
Coach Fitz 'The Whip' visits Feroz in hospital..
---
WHIPYIT - Ride for Youth — Sept 13th, 2015
Everyone had a blast at the ride, here are some pictures. Check out WHIPYIT.ca for more!
---
Parkinson's Superwalk - Sept 12th, 2015
Fitz had a great time at the 2015 Parkinson's Superwalk.
---
Women's Boxing Challenge For Small Business Owners
Monday & Wednesday, January 18-March 2, 2016, 5:00pm-6:00pm

Registration $199
The Women's Boxing Challenge includes:
16 one hour training sessions with Professional World Champion Boxer, Certified Level 3 Boxing Instructor with Boxing Ontario, Fitz Vanderpool
VIP seating at the 5th Annual International Women's Day Luncheon, March 2016
Autographed copy of national bestselling book on Performance by Diane Matyas
Mentorship by Waterloo Region Small Business Centre
The winner will receive:
Seating with keynote speaker at the 5th Annual International Women's Day Luncheon, March 2016
Private consultation with the keynote speaker
3 Month Membership at The WHIP Boxing Academy
6 Meals from Meal In A Jar
---
Whip Boxing Academy 15th Annual Tri–City Boxing Championship
20 September at 1:00pm
Thanks to all of the boxers and attendees. The event was a lot of fun!
Have a look here to see what Boxing Ontario had to say
---
IBHOF - International Boxing Hall of Fame
Fitz met some awesome people at the 2015 IBHOF get together:
Whip Boxing Academy 15th Annual Tri–City Boxing Championship
Clear your calendar: 20 September at 1:00pm
Maxwell's Concerts & Events
35 University Avenue East, Waterloo, Ontario N2J 2V9
Be part of the longest running boxing event in the Tri-Cities.
In Loving Memory & Tribute to JOE HAJNAL SR
General seating $20 in advance; $25 at the door.
*Collecting non-perishables for Nutrition for Learning
For Tickets Call:
WHIP Boxing Academy 519-577-7910
Maxwell's Concerts & Events 226-240-7020
---
Jan 7th, 2015 - 12th Year Anniversary
The Whip Boxing Academy Waterloo celebrated its 12th year anniversary. Affiliated with @BoxingOntario this gym is looking forward to a great year. We had a great time with Canadian boxing Legend and Hall of famer George Chuvalo.
---
A fun video from our friend George Chuvalo!
---
2015 SUMMER CAMPS!
Rowing & Boxing Skills Camp
Summer Camp with the World Champ!
Come work with Fitz for a knockout summer. Spaces available for 12 to 16 year olds. Signup by July 13th, 2015 to not miss our first camp week.
We have 4 weeks of camps to keep kids busy and having fun this year!
Click here for more details on our annual Summer Camp with the World Champ program.
We have also partnered with the Kitchener Rowing Club this year for an exciting new summer program.
Click here for more details on our partnered Rowing and Boxing program
Help us support KidSport on Saturday!
Please help us and show your support by purchasing Blizzards at one of the 6 Dairy Queens listed below on Saturday (July 18).
This is a fundraiser for KidSport KW, which has grown to be a significant source of financial support each year for kids sports.
The best part? $1 from the sale of each blizzard will go directly to KidSport KW.
Participating Dairy Queen locations:
DQ Boardwalk – 1-3 The Boardwalk, Waterloo, ON N2T0A6
DQ Westmount – 50 Westmount Rd N Waterloo, ON N2L2R5
DQ Weber/University – 238 Weber St N Waterloo, ON N2J 3H4
DQ Ottawa – 120 Ottawa St N, Kitchener, ON N2H 3K5
DQ Laurentien – 720 Westmount Rd E, Kitchener, ON N2E2M6
DQ Pioneer – 123 Pioneer Dr, Kitchener, ON N2P 2A3
---
Fight Night — November 22nd, 6pm
The ONE, The ONLY, The ORIGINAL Fitz "The Whip" and The Whip Boxing Academy hosted an exciting fight card Saturday evening at the Alpine Club with exciting and action packed fights. Team Whip would like to thank:
TNT boxing
Waterloo Regional Boxing
@KAYO boxing
Clubb Canada
Dewith Frazer Sarnia boxing
London boxing
Black Eye boxing
Boxing Ontario officials and referee's
glovers
time keeper
photographers
50/ 50 and draw helpers
audio person
ring set up
and of course without this man it wouldn't be possible: Dr Hahn.
You did a fantastic job as ring announcer Rosie
JJ Harland: Congrats on a tough hard fought victory, both yourself and your opponent Adam Gladue wanted that win badly as you fought to the final second
---
Congratulations to our Brampton Cup Fighters!
Our Team Whip fighters Ema Giovinazzo and Ku Htoo were able to win Silver and Bronze in their fights! Way to go!!!
Here
are the full results, and
here
are our intrepid fighters with their "bling"!
---
"Passing of the Torch"
Fitz "The Whip" Vanderpool announces his retirement "for good" from professional boxing.
Those who braved the weather Sat Jan 4th were treated to a special evening at
The Whip Boxing Academy
as Special guest George Chuvalo, Canadian Boxing Legend spoke to the crowd.
The Whip Boxing Academy
, Home of six time professional boxing champ "
Fitz The Whip
" celebrated its 11th Anniversary.
Fitz The Whip
was presented a plaque by (the champ)
George Chuvalo
for his Victory Mar 2nd 2013 winning the National Boxing Authority Canadian Middleweight title making
The Whip
the oldest Canadian Champ in history
. How befitting of this award to be presented by George who formerly held that distinction.
" With Hope It's Possible "